L'Etape Australia - the Australian edition of the Etape sportive series - is to relocate to Kiama in New South Wales from 2020.
Following four successful years in the Snowy Mountains, the 2020 L'Étape Australia event will be held on 27 and 28 November in the rolling coastal region of Kiama. 6000 riders are expected to take part, making L'Etape Australia the second biggest event in the Etape series behind the priginal French L'Etape du Tour.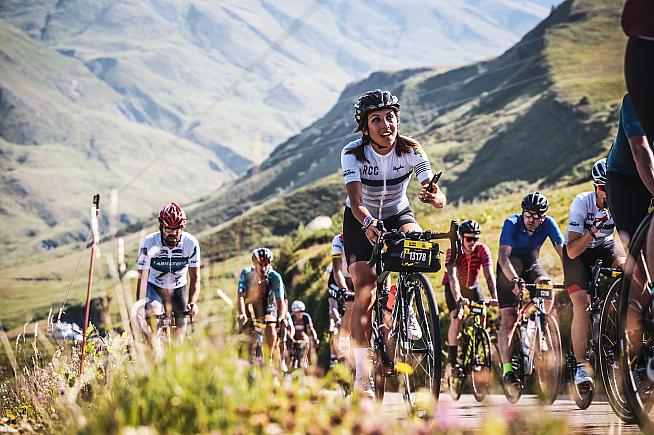 Just as the Tour de France, and its public participation event L'Étape du Tour, move location regularly, Australia's slice of the world's greatest cycling race aims to share the benefits throughout different regions of the state.
New South Wales Minister for Tourism Stuart Ayres said Australia's leading tourism state had exclusively secured the event for another two years.
"We are delighted L'Étape will remain in NSW through to 2021. To date, the event has generated more than $6.5 million for our State's visitor economy. Ultimately, this contributes to the NSW Government's ambitious goal of reaching $20 billion in regional NSW visitor expenditure by 2025," Mr Ayres said.
Deputy Premier, Minister for Regional NSW and Member for Monaro John Barilaro noted his support for the event remaining in NSW, encouraging the residents of Monaro to get involved in this year's race. The 2019 edition of L'Étape Australia will take place on Friday 29 and Saturday 30 November 2019 in Jindabyne.
"Once again, we welcome L'Étape Australia to the beautiful Snowy Mountains for the fourth consecutive year. The local community will be ready to give all participants, and the event, a big send off in November and make it the most memorable one yet," Mr Barilaro said.
L'Étape Australia Director Florent Malézieux said, "I am really thankful to the local community of the Snowy Mountains for helping us create such a wonderful cycling event. The DNA of L'Étape is to visit different regions: it is the case in France as well as in Brazil and in Mexico.
"I'm really excited about our new destination, Kiama and its surroundings. This is a cycling haven - we will start on a flat section with fantastic beach views before going inland and facing some serious elevation. The course is shorter than in the past but it is very challenging, catering for riders of all abilities.
"After the finish line, the riders will have the chance to celebrate with their friends, in front of the ocean, and enjoy the vibrant Tour de France atmosphere in Kiama."
The L'Étape Australia 2020 course will be 135km long and feature 2,700m of elevation, with two First Category climbs.
Since its inception in 2016, L'Étape Australia has provided a new level of riding experience in Australia, combining the beauty of regional NSW, the incredible enthusiasm of the locals and an event run to Tour de France professional standards.
Each year L'Étape Australia has been the largest Tour de France event held outside France, providing amateur riders fully-closed roads, a mountainous course and an experience as close to riding in the Tour de France as is possible to get.
Riders from L'Étape Australia 2019 will have exclusive access to the 2020 registration from Saturday 29 November 2019 at 12pm at the L'Étape Australia village in Jindabyne. General public registrations will open on Wednesday 4 December for a limited time.
For more information on L'Étape Australia, visit www.letapeaustralia.com.
0 Comments