Sportive organisers UK Cycling Events have been accused in the local press of "vandalising" the New Forest. The complaint followed the recent New Forest 100 Sportive. Their crime? Spray-painting arrows on the road at junctions.
Local newspaper the New Milton Advertiser and Lymington Times (A&T) reports on a beef raised by a Fritham villager, "who came across the arrows following the event on 14th September and said she was 'horrified' to see what had been done."
"You can't miss them, they are so fluorescent," sobbed the resident, who wished to remain anonymous.
>>> Review: Essence Polarised Sports Sunglasses >>>
"At first people thought they must be to do with road repairs, but when they found it was for a cycle event they were furious.
"One local said you can probably see them from outer space. They really are that bright."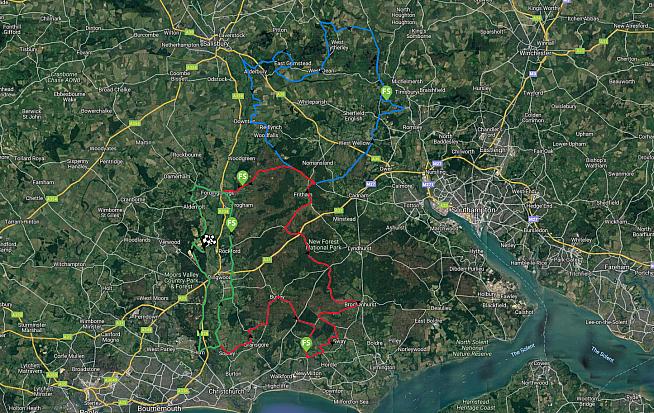 According to the A&T, Hampshire County Council are now investigating the incident as they say no permission was given for the direction markers to be painted for the New Forest 100 Sportive.
However, UK Cycling Events say that they had cleared the use of road markings with the council, and in any case the paint they used was temporary and would wash away in the next shower of rain.
In a statement to the A&T, they explained:
"When consulting with the New Forest County Council Safety Advisory Group ahead of the 14th September event, it was agreed with Hampshire Highways that should event signage be vandalised, removed or tampered with, that route markings would be sprayed on the roads at junctions to ensure we could deliver a safe event.
"This is a different approach to previous events where we have used road markings additions to signage as a safety precaution due to the regular interference with signage we were experiencing.
"Unfortunately, at a number of junctions event signage was removed and at some junctions re-directed and therefore we sprayed route markings at these junctions as was agreed, to ensure the safety of the riders.
"The spray used is temporary and will disappear with rainfall; however, as no rain is forecast we will in this instance remove the road markings at those junctions.
"All county councils are advised of our plans before an event, including how we plan to sign the route."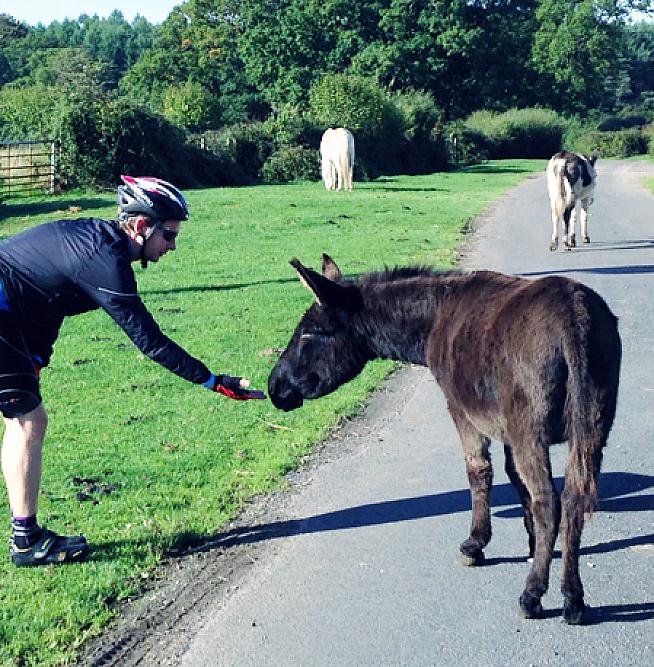 UK Cycling Events are one of the country's biggest sportive organisers with dozens of events across England and Wales each year. Their rider guidance for the New Forest 100 Sportive includes a link to the New Forest Cycling Code and a video with advice on cycling in the area.
The New Forest Spring Sportive will return on 18-19 April 2020. For more details and to pre-register, visit www.ukcyclingevents.co.uk.
>>> Shut up legs: A spin in the New Forest with Jens Voigt >>>
>>> Gold standard: Darren Kenny rides the New Forest Spring Sportive >>>
0 Comments