Ah, the Trans Alba Race. Where to start... We rode the first edition of this 1100-mile bikepacking race in June, and have yet to recover (a report is coming soon guys, honest!) - but now, aready, entries are open for the second edition.
Trans Alba Race 2 (or #TALBARTWO for you social media hounds) will start in Edinburgh on Sunday 28th June 2020. From there, riders will follow a set course of around 1000 miles. The route itself is similar to the first edition, with one key difference: next year's ride has flipped things so riders will tackle the loop in a clockwise direction, rather than anticlockwise.
That means the ferry crossings will be tackled earlier, and the revised course also spends a bit more time in the southern Scottish Borders - perhaps in search of warmer weather, though no guarantees will be provided on that score!
We're pleased to see the rest of the course, albeit still in early draft form, looks very similar to this year's.
And what a stunning course it was. If you haven't cycled in Scotland before, consider the Trans Alba Race the ultimate introduction. It takes in a little of everything: islands, highlands, the UK's most notorious climb in Bealach na Ba, the ski stations of the Cairngorms, the distilleries of whisky country, remote lochs, rugged, wind-blasted coast roads, and some glorious, sweeping, sun-drenched (you can get lucky!) stretches of the west coast.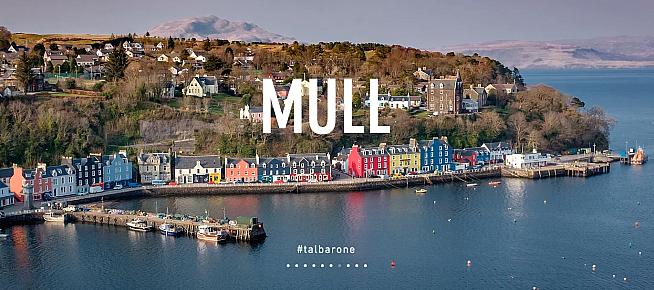 I'm getting nostalgic just reminiscing about it, but don't be fooled - this is a hardcore endurance challenge. This year's winner was Steve Abraham in a time of just under five days; I took twice as long, and half the starting field didn't even make it to the finish line, dropping out along the way as the parcours and weather conditions took their toll.
Training is obviously advisable, but strategy and kit choice are also key to success. And if you're riding as a team, that only adds a new dimension to the challenge; the physical and mental strain of ultra endurance racing will stress-test even the closest friendships and easygoing personalities!
While 1000 miles is a long ride, and it is very much a race, there's no deadline and entrants are free to complete the course at their own pace. At the pointy end, athletes like Steve Abraham or 2nd-placed Nicky Shaw will ride for up to 20 hours a day with just the occasional cat nap in a bus shelter or ditch.
A little further down the field, you'll find racers riding 150-mile days and more, but stopping each night for 4-8 hours' sleep. Some will bivvy or wild camp, others will take shelter in B&Bs and hotels; Eoghan and I combined a mixture of the two, with plenty of haggis stops along the way. We even took time to chat to a few dot watchers on social media along the way - and of course, partake of the occasional dram.
When Eoghan's race was cut short by mechanical issues, I rode on alone treating each day as a century sportive. Not quite in the spirit of endurance racing perhaps, but a strategy dictated by my fitness level.
Will Eoghan and I return for 2020? I'm certainly tempted...
But for anyone else considering taking on the challenge, I would recommend it without reservation. Not only is it an incredible bike ride, but organisers Chris (the race director) and media coordinator Jack deliver a unique experience, popping up as if by magic around the course to keep an eye on their racers.
At one point they somehow smuggled their way into our youth hostel in Inverness to leave us charge cables for our trackers (we found the cables next to our bikes the next morning); towards the end they appeared as I was sitting, drenched and exhausted, in a pub having lunch, then disappeared leaving a can of Coke and some sweets in my helmet!
I've no doubt they'll have a few surprises up their sleeves for the second edition too - but one thing that's guaranteed is an unforgettable Scottish adventure.
Applications for the 2nd edition of the Trans Alba Race are open now. For more details and to enter, check out the event website at www.transalbarace.com.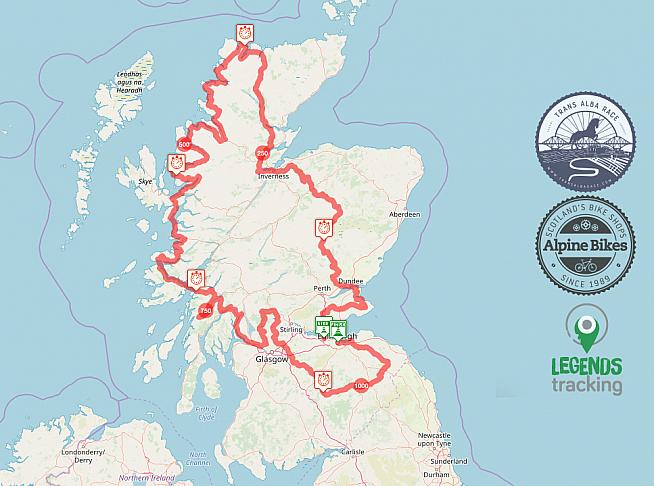 0 Comments