According to recent data from Cycle Republic's new tool, Cyculator, UK commuters can save around £1,000 annually by cycling to work instead of driving.
Using Cyculator, commuters can find out what positive impacts cycling to work could have on their health and finances. For example, a year of commuting from Fulham to Westminster helps cyclists burn over 80,000 calories, and save more than £1,000 over driving to work.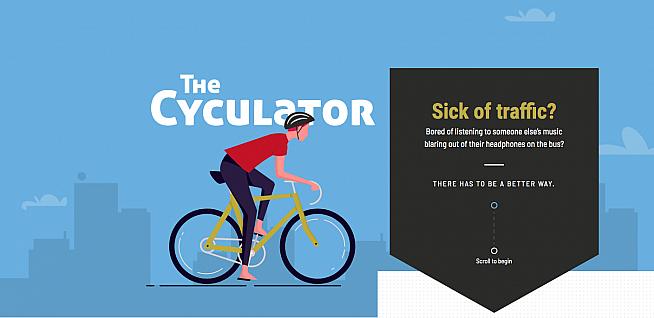 2018 ONS statistics estimate that just 2.8% of commuter journeys are made by bike. And sure, poor weather and the perceived hazards of cycling on roads can be off-putting to many.
But when you consider the financial and health benefits of cycling to work, it starts to make a lot more sense.
You may only have a relatively short commute, but over a year the mileage will really stack up. Commuting from Epsom to Walton-on-Thames is annual equivalent of cycling to Tokyo, while a typical London commuter who rides to work each day will cycle further than London to New York in a year, according to Cycle Republic.
And aside from the health benefits of all that exercise, you'll save a packet over driving or taking public transport, too.
Cycle Republic used Google's Maps API to build an interface that calculates the daily and annual overheads of commuter journeys. They found that London-based commuters could save around £1,050 per year.
In another example, a year of commuting from Fallowfield to Manchester would help you burn over 50,000 calories, and save more than £890 over driving to work.
"Cycling's invaluable for helping commuters get a handle on their wellbeing and reduce spending," said Cycle Republic's Managing Director Peter Kimberley, "which improves commuters' quality of life in so many ways. I think there's never been a better time to make the change than now."
So how much could cycling to work save you?
Cycle Republic have released the tool freely online, so you can try it for yourself. Simply enter your commute details, and it'll tell you the total yearly time and distance of your journey to work, together with calories burned and money saved over other transport methods.
Try it out for yourself at www.cyclerepublic.com/cyculator.
0 Comments