Yes, we know - sportives are not races. But sometimes you just want to crack out a fast ride without the hassle of weaving through the hordes.
If speed's your thing then Pace, a new sportive from Struggle Events, could be for you. Taking place in Wetherby on 14 September 2019, Pace serves up a dose of pared down "essence of sportive".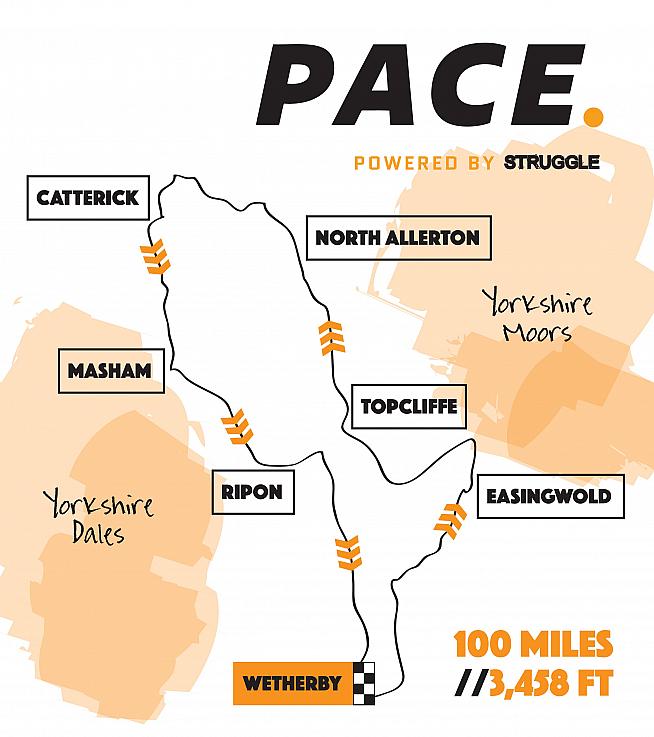 Everything from the course (relatively flat) to the feed stations (pre-filled water bottles) is designed to help you smash out a PB.
That's not to say it's a flat route. The 100-mile course packs in 3,458 feet (1,054m) of climbing, but compared with Struggle's two flagship sportives, Struggle Dales and Struggle Moors, you can see why this one's being sold as a fast one.
Other unusual features include "speed feeds" - feed stations where you can grab pre-filled Struggle water bottles and snacks from OTE. At the start, "pace pens" will allow riders to set off in groups of similar speed - including your friends or clubmates if you go as a group - with the fastest riders setting off first to avoid congestion.
Entries open tomorrow, Friday 31 May, priced £48. Included in the entry fee is a finisher's medal, free event photographs, water bottles, live tracking, event parking and nutrition.
For more details and to sign up, visit ridethestruggle.com.
0 Comments