Enjoy hill climbing but hate suffering alone? Yorkshire Velo Tours know the feeling, and have come up with a novel solution: they're partnering with Simon Warren, author of the '100 Greatest Climbs' series of books, to offer a series of guided rides in the company of the gradient guru.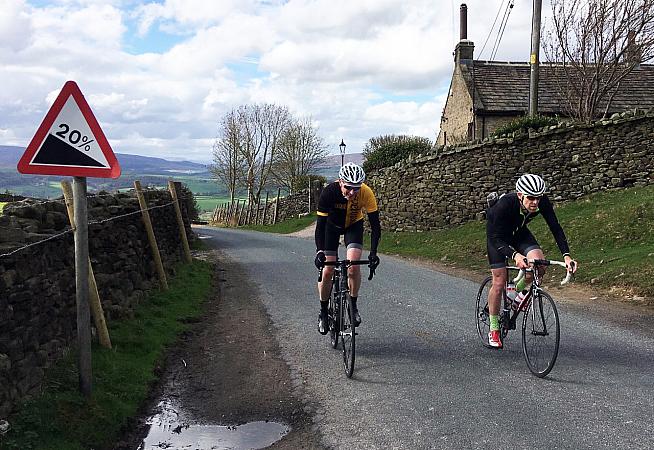 Starting in May, cycling enthusiasts will have the opportunity to go on a ride with Simon Warren and tackle some of Yorkshire's famous hills, many which have now been used in the Tour de France and the Tour de Yorkshire.
Since the release of the first edition of '100 Greatest Cycling Climbs' in 2010 Simon has written 11 further guides to hills from Scotland to the Pyrenees together with appearing on numerous TV shows, hosting talks, guiding rides and spending hours and hours riding uphill. He has recently moved 'up north' from London and now resides in Yorkshire, one of his favourite cycling locations.
The new venture with Yorkshire Velo Tours, who offer cycling tours and events in Yorkshire, will allow cyclists to meet Simon and ride the hills of Yorkshire.
"I have always loved cycling in Yorkshire," said Simon, "and really look forward to showing riders some of my favourite climbs on a day out that your legs and lungs will never forget through some of the best scenery in Britain."
Simon has devised several routes in the Yorkshire Dales and the North Yorkshire Moors which feature some of his favourite hills. Yorkshire Velo Tours will support the rides, with mechanical support, a support vehicle and offer options for accommodation for those staying over in Yorkshire.
To find out more or book a ride go to www.yorkshirevelotours.com.
0 Comments