Alberto Contador must rank among the most thrilling cyclists of the century so far, his attacking style and multiple Grand Tour wins ensuring a legion of fans - even as controversies seemed at times to threaten his legacy.
Now retired from the pro ranks, Contador is working on a legacy of a different kind, throwing himself into the work of the Fundación Alberto Contador. Established during Contador's racing days, the Foundation has the twin aims of promoting cycling and improving awareness and treatment of stroke.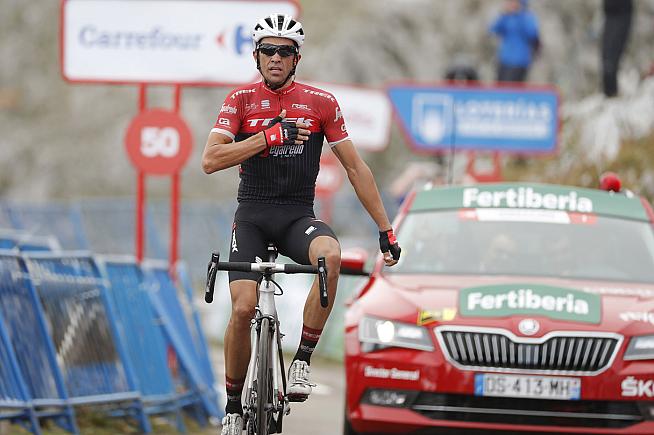 Its flagship event is the Gran Fondo Alberto Contador. 2018 will see the eighth edition of the sportive, and is set to be the biggest yet thanks to a new partnership with 312 Bike & Tours, the organisers of the famous Mallorca 312 sportive.  
The alliance is intended to spearhead a leap in quality for the Gran Fondo Alberto Contador, and, say 312 Bike & Tours, to "provide a more attractive and challenging event for the participant" while promoting it to an international audience.
The Gran Fondo Alberto Contador will now be able to draw on the experience and strengths of the Mallorca 312 organisers. Both events are roughly the same age, but Mallorca 312 has quickly established itself as one of Europe's leading cyclosportives, drawing an international field of 8000 riders from 53 different nationalities to its ninth edition last year.
At a local level, its organisers claim the Mallorca 312 has significantly increased the number of licenses and cycling clubs since its creation, and has also played an important role in bringing out-of-season visitors to island during the typically quieter month of April.
The 2017 edition of the Gran Fondo Alberto Contador, in contrast, attracted 1000 participants - but already the ambitions of the new partnership are apparent.
This year's edition will take place on the 29th of September 2018 at a new venue, the Oliva Nova Beach & Golf Resort in the Valencia region. Alberto Contado will ride at the head of the field, which this year will double in size to 2000 riders.
The route for 2018 has not yet been announced, but with fresh impetus and the tried-and-tested approach of 312 Bike & Tour at the wheel, it's sure to be an event to look out for.
Online registrations will open shortly; 29th September 2018 is the date. It's not every day you get a chance to ride with a cycling great; mark it in your diary.
For more information and to register, visit www.marchaalbertocontador.com.
0 Comments