The Mad March Hare Sportive is moving to Blythe Valley Park, Solihull for the 2018 edition, which takes place on Sunday 4th March.
A popular early season ride, the Mad March Hare regularly attracts a full field of 1,250 riders from Birmingham and surrounds for a 75-mile jaunt to the Cotswolds in support of local businesses and charities.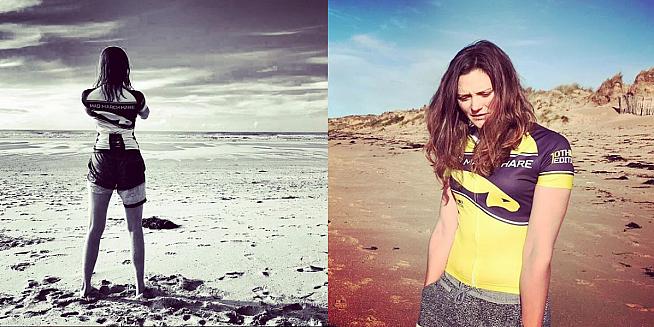 Due to its popularity the Mad March Hare is moving from its established base in Wythall, Worcestershire to Blythe Valley Park in Shirley, Solihull. The new location will provide a lot more space for the event to continue to grow and is perfectly located for local riders.
Event organiser Dan Fox commented: "We're thrilled with our new home at Blythe Valley Park and grateful for the support of IM Properties. More than anything we're super excited to see over 1200 riders raising money for the incredible work of Birmingham Children's Hospital."
Riders will ride 75 miles to the Cotswolds and back with one big climb up Dovers Hill. There is a food station at Meon Vale village hall and on return a bacon sandwich awaits, along with the opportunity to wash it down with a beer from the Purity real ale bar.
Tickets went on sale on 1st November and sold out in record time, although it's still possible to jion the waiting list for extra places at www.madmarchharesportive.co.uk.
The event supports local business and charities and has raised over £30,00 to date with beneficiaries including Birmingham Children's Hospital Charity and 1st Tidbury Green (Wythall) Scouts group, of which many of the parents act as volunteers and marshals at the event.
The feed stops are catered by Londis convenience stores, mechanical support is ourtesy of Dynamic Rides, Hockley Heath, while Urban Cycles, University of Birmingham provide the route signage.
This year is the 10th edition and there will be a birthday party to celebrate including a spacious and desirable 5 ft x 4ft birthday cake made locally and sponsored by Leaders Estate Agents. The event is also marking the occasion with a commemorative jersey by Beers Burgers Bikes, the cutoff for orders has now passed but the organisers may be convinced to order a second batch if enough people ask.
For those who've missed out on the March edition, The Mad Summer Hare sportive takes place on Sunday 2nd September from Umberslade Farm Park. Early bird tickets are currently on sale at www.madsummerharesportive.co.uk.
0 Comments