When former US pro cyclist Phil Gaimon suggested in his recently published book that Fabian Cancellara had used a hidden motor in his bike, you might have expected a swift response from the Swiss star's lawyers.
But instead, Cancellara - nicknamed Spartacus in his riding days - has taken matters into his own hands in unique style, challenging Gaimon to gladatorial battle in... a sportive: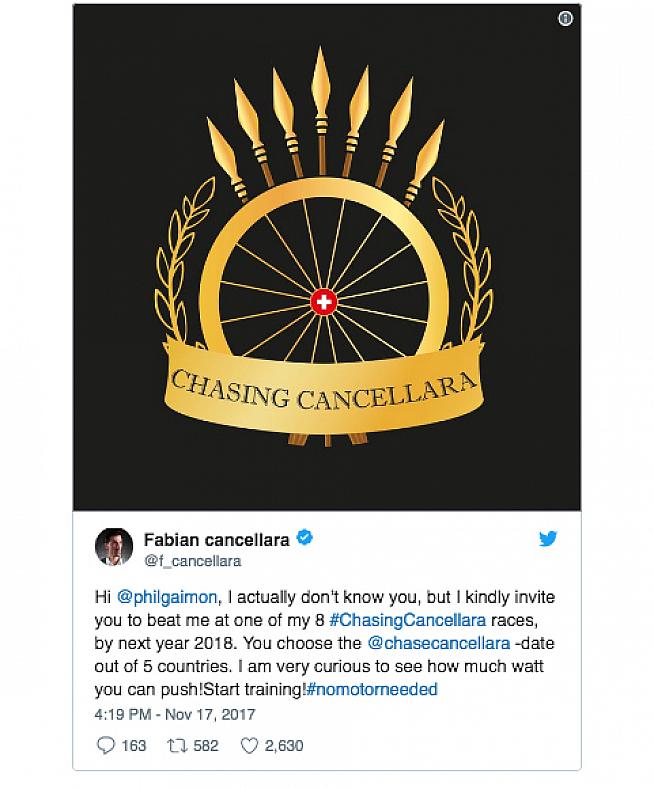 In case you missed it, the line in Gaimon's book Draft Animals that caused the controversy is as follows: "That fucker (Cancellara) probably did have a motor".
Gaimon is referring to the 2010 Tour of Flanders, when Cancellara accelerated away from an elite group to victory.
He has since issued a statement in response to the furore, essentially claiming that his quote has been taken out of context and that his opinion re. Spartacus's moto-shenanigans does not amount to an accusation.
We suspect the libel lawyers might argue otherwise.
But a Swiss with a sense of humour? A sportive that actually is a race? It's hard to know what to believe in these days...
Here's hoping Phil turns up to the startline on a Vespa.
If you want to chase Cancellara for yourself, you can find out more about his sportive series here: chasingcancellara.com.
0 Comments