Tour de Norfolk, an annual cycle sportive now in its second year, has teamed up with Active Norfolk in its bid to get the whole of Norfolk cycling.
The event, which takes place on September 17th at the iconic Norfolk Showground in Norwich, is designed to be inclusive for cyclists of all abilities. This year, the organisers are keen to promote cycling for all members of the family.
For adults, there will be four different length routes available; 20, 40, 70 and 100 miles. The 2017 Tour de Norfolk also sees the addition of a new, family-friendly 1km traffic-free circuit ideal for families and children under 12. The route is inside the Norfolk Showground, with a tarmac surface to ride on.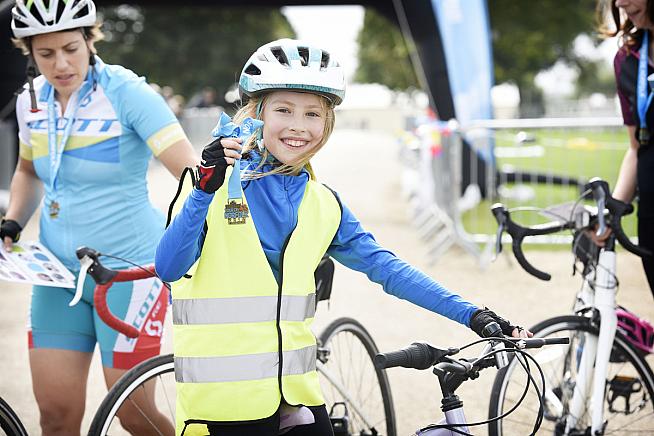 Tour de Norfolk is donating £2 to Norfolk's cancer charity, Big C, for every rider who signs up online and is encouraging those taking part to also fundraise for the charity. The family route is free to enter, but a small cash donation to Big C on the day is encouraged.
Tour de Norfolk organiser, Luke Rumbelow, said: "Last year's event attracted a wide range of riders, from 8 to 80 years old and it had a fantastic family-friendly atmosphere. This year we are planning an even bigger event and hope to see more adults and children enjoying cycling in Norfolk.
"We are also keen to break our fundraising record of £20,000 for Big C, so if you are able to please fundraise for this amazing charity who make such a difference to those in our county affected by cancer."
Clive Evans, Director of Fundraising at Big C, said: "At last year's inaugural Tour de Norfolk, the riders' pedal power raised over £20,000 which went straight to help local people affected by cancer. We are thrilled to be the event's nominated charity once again this year and wish everyone the best of luck with their training and fundraising efforts."
Active Norfolk works to support the strategic development of sport and physical activity in Norfolk. Active Norfolk will be present at the event on behalf of Pushing Ahead, a Department for Transport funded project that promotes walking and cycling.
Visitors to the Pushing Ahead zone at Tour de Norfolk can access a variety of resources, including the Cycle Loan Scheme, Personal Journey Planning, find out about upcoming local events, and get important information about cycle maintenance and safety advice to help cyclists to be safer road users.
For more information, or to sign up for Tour de Norfolk online and request a Big C fundraising pack, please visit www.tourdenorfolk.co.uk.
0 Comments