Hill climbing season is almost upon us: the time of year when cyclists go to extreme lengths to shave every spare gram from their bike in an effort to defy gravity. And, in the spirit of infinitesimal weight savings, how about a poster featuring cycling climbs that gets a tiny bit lighter the more hills you conquer?
This Scratch Off UK Cycle Climbs Print from Maps International features a selection of 75 climbs across Britain and the Isle of Man, each one with a foil label to scratch off once you've reached the summit.
Sportive favourites include Black Mountain (Dragon Ride), The Tumble (Velothon Wales) and Hardknott Pass (Fred Whitton Challenge) - and we have a framed print to give away. 
To enter, simply head along to our competition page:
In addition to the winner, three runners-up will each receive an unframed print.
Good luck!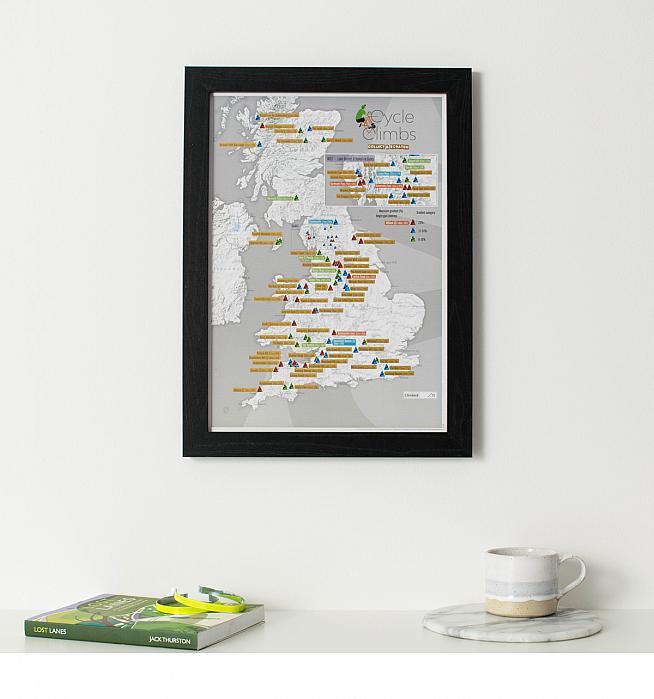 0 Comments