If you like your sportives served with Belgian beer, pavé and a trip on the Eurostar, then the Tour of Flanders Sportive may be right up your cobbled street.
Held every April in Flanders ahead of the famous Flandrian Spring Classic, the Ronde van Vlaanderen Cyclo (as it's known in Belgium) is a 259km sportive from Brugge to Oudenaarde, packing in numerous sections of the fabled cobbled pavé that helps separate the wheat from the chaff in northern Europe's early season classics.
The 2014 sportive will take place on Saturday 5 April 2014, and follows the same route ridden by the pros a day later. Three course options are available, from the full 259km 'pro' course to shorter, but still challenging, routes of 133km and 83km.
Whichever route you choose, rest assured you'll have the chance to rattle your teeth on the pavé. Famous climbs along the way include the Koppenberg (you may remember Fabian Cancellera trudging up the Koppenberg on foot a few years back after his chain snapped), the Oude Kwaremont and the Paterberg, a steep, narrow incline with gradients of up to 20.3%.
This is a sportive on a vast scale: as many as 16,000 riders took part last year, and places are in high demand - so don't wait until the last minute!
Registration for the 2014 edition of the Tour of Flanders is now open at the official website.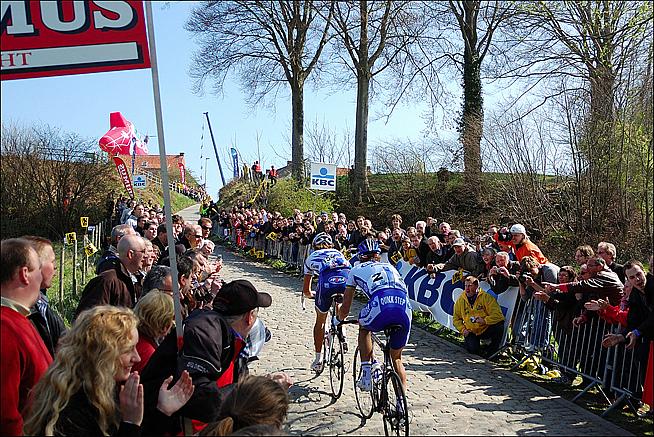 0 Comments