I've ridden the Wiggle Devils Punch Sportive many times. Confusingly, it has a habit of changing venue and route, so this year's version was a completely new experience for me and the wife.
Starting out in Treloar College in Alton (previous starts have been in Liphook and Hollybourne), the Punch in the title was served up in the first couple of miles with an arduous slog up Brockham Hill Lane, which - had I been on my own - I would have been tempted to skip altogether and head back to town for a fry-up.
Mrs Lul's game for a laugh, though - gone are the days when she would threaten me with physical violence or days of stony silence for daring to take her on a ride that featured any real hills, so I was let off with just a barrage of weapons-grade swearing.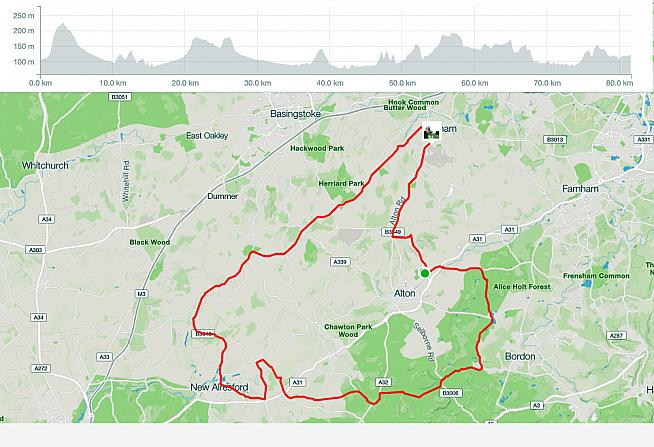 After that first climb, the lumps and bumps just kept coming, and the missus kept climbing faster and faster. So much so that on the ascent up to RAF Odiham she broke her bike. Faced with the prospect of more punishment, the chain simply gave up and snapped into submission. Riding behind her, I thought she'd been reading up on high-cadence climbing techniques as her legs were suddenly a blur - but, unlike Froomey, she merely ground to a halt as I bumped over her suicidal chain.
At least it wasn't raining, so we spent the next 45 minutes cheering on the rest of the riders completing the climb until we were rescued by the mobile mechanic, who speedily gave the chain a new power link and a stiff talking to.
As we were now probably the last riders on the road, we had to pick our speed up a bit and luckily there were some rare downhill sections to help us on our way. What happened next was slightly unnerving, considering my recent history with blowouts. Before Odiham we'd seen some people in the fields next to us walking and waving red flags. It was only when we restarted we realised that they were beaters for a bird shoot, and we were serenaded with the retort of gunfire as the poor buggers were shot from the air (the birds, not the beaters). Strangely enough, the thought of being served up at someone's banquet with apples in our mouths spurred us on a little faster.
It was hardly surprising, then, that when I had a tube failure just a few miles later I actually ducked and checked for a pack of pointers barrelling up to haul me off to their master. Having suffered numerous punctures in the past few weeks my tube swap was quick and easy and accompanied by the arrival of the broom wagon, clearing the course. Thankfully, Wiggle's policy of never overtaking the last rider reassured us that the excellent signage would get us back to base.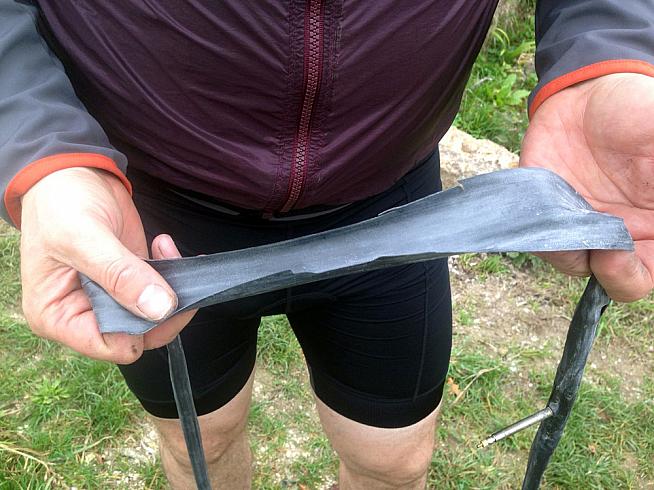 We filled our pockets with what was left at the feed station and soldiered on, even managing to overtake some stragglers. I started to recognise some of the route from previous years, as if Wiggle had used the same person to design it as the staircases at Hogwarts - a check on my Strava later confirmed that I had indeed ridden some of the roads before.
Thankfully, the rest of the ride was incident-free and we arrived back at the Treloar School to a veritable cornucopia of goodies, including the saltiest snack crackers on the planet and a three-pack of Fisherman's Friend lozenges. Sadly there had been a power failure at the school and the hot food van couldn't quench our need for a giant steaming mug of tea, but we did bag one of the last of their excellent (albeit luke-warm) pies.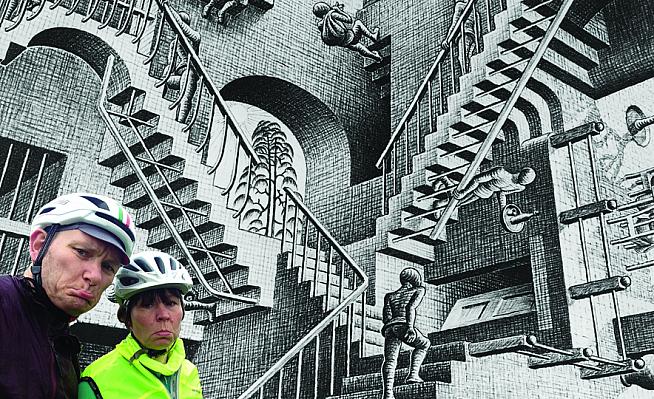 Once more, a big thank you to UK Cycling Events for a wonderful day. I've yet to work out how they managed to get the course so Escheresque, constantly climbing and never descending. I'm wondering if next year's event will start in Hampshire but involve some sort of teleportation to the West Country to serve up more undulations...
The Devils Punch Sportive returns on 4 November 2017. For more information and to take part, visit www.ukcyclingevents.co.uk.
0 Comments